Understand appliances in your IKEA kitchen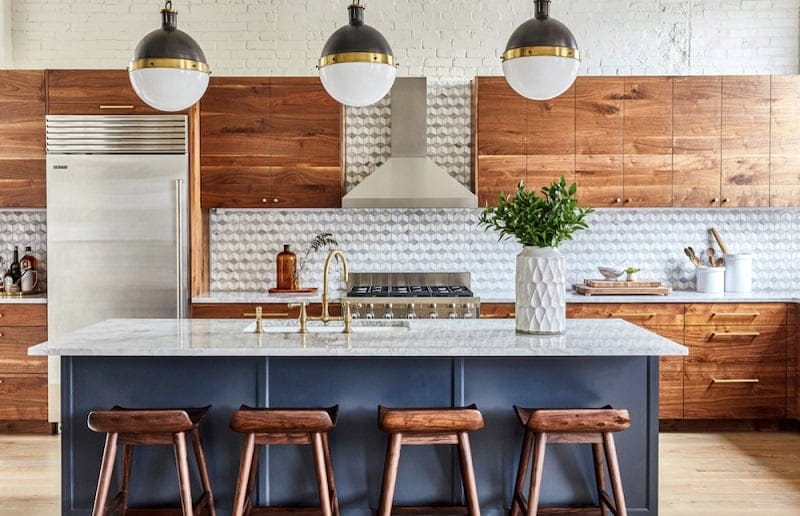 Take a look at dishwashers and microwaves for your IKEA kitchen remodeling
In the first part of our two-part "Understanding Appliances In Your IKEA Kitchen" series, we talked about some aspects of choosing the right appliances for your IKEA kitchen, particularly with refrigerators, ovens and stoves. In the second part, our design team would now like to discuss the important considerations for dishwashers and microwaves for your IKEA remodeling project.
For example, did you know that the right dishwasher is a great way to minimize clutter and maximize the workflow in your IKEA kitchen? Or that the right microwave saves valuable space in your kitchen layout when space is tight? We do! And we know that choosing kitchen gadgets to match your IKEA cabinets gives customers a lot to think about. Therefore we discuss the advantages and disadvantages of these devices; the comparative cost of IKEA appliances versus non-IKEA appliance brands and which brands stylistically (and functionally) go well with IKEA cabinets.
Remember, any brand of equipment works well with IKEA cabinets. Therefore, brands of non-IKEA appliances will be just as effective in your design as IKEA appliances (made in partnership with Whirlpool Corp.). A key reason for this is that IKEA's SECTION cabinet frame is a modular system that allows our designers to tailor your product choices accordingly. Our designers can also incorporate our signature IKEA cabinet hacks to match your design ideas and maximize the use of your devices.
So, if you've researched examples of IKEA kitchen gadgets and designs on sites like HOUZZ and Pinterest and are looking for some insights into kitchen gadgets, the following information will help you choose dishwashers and microwaves for your kitchen remodel.
Let's take a look!
IKEA dishwasher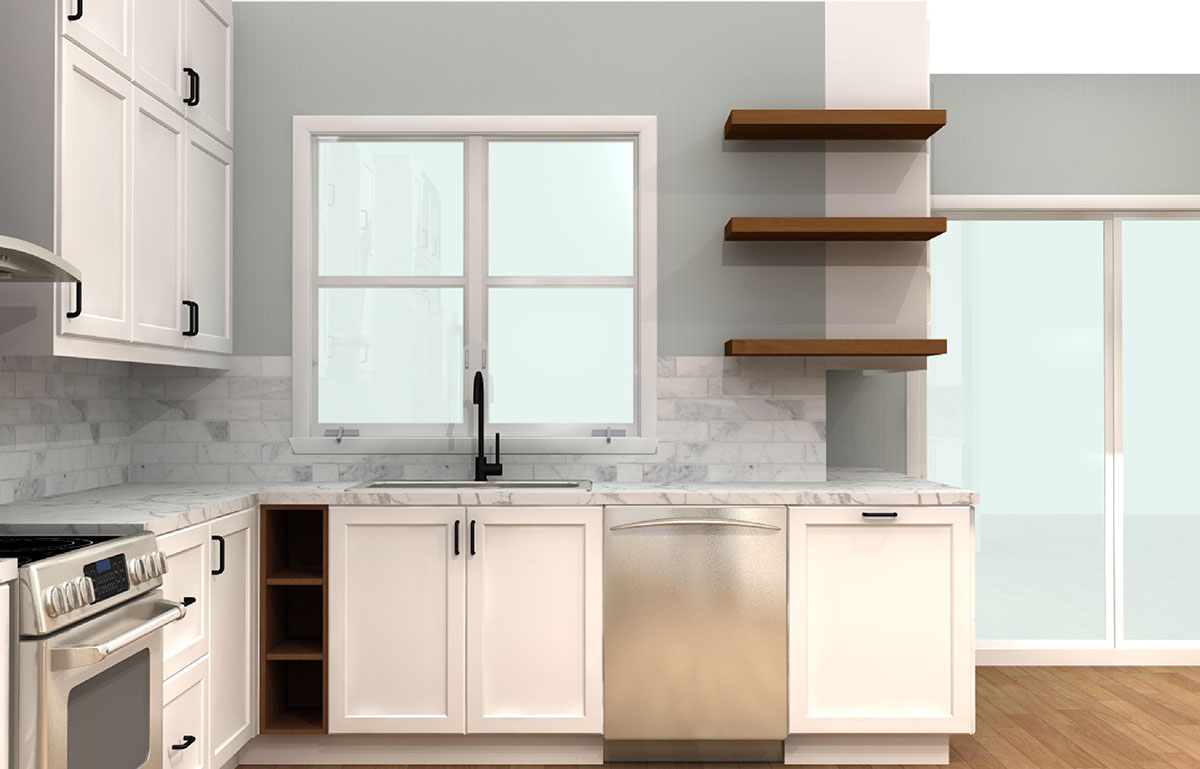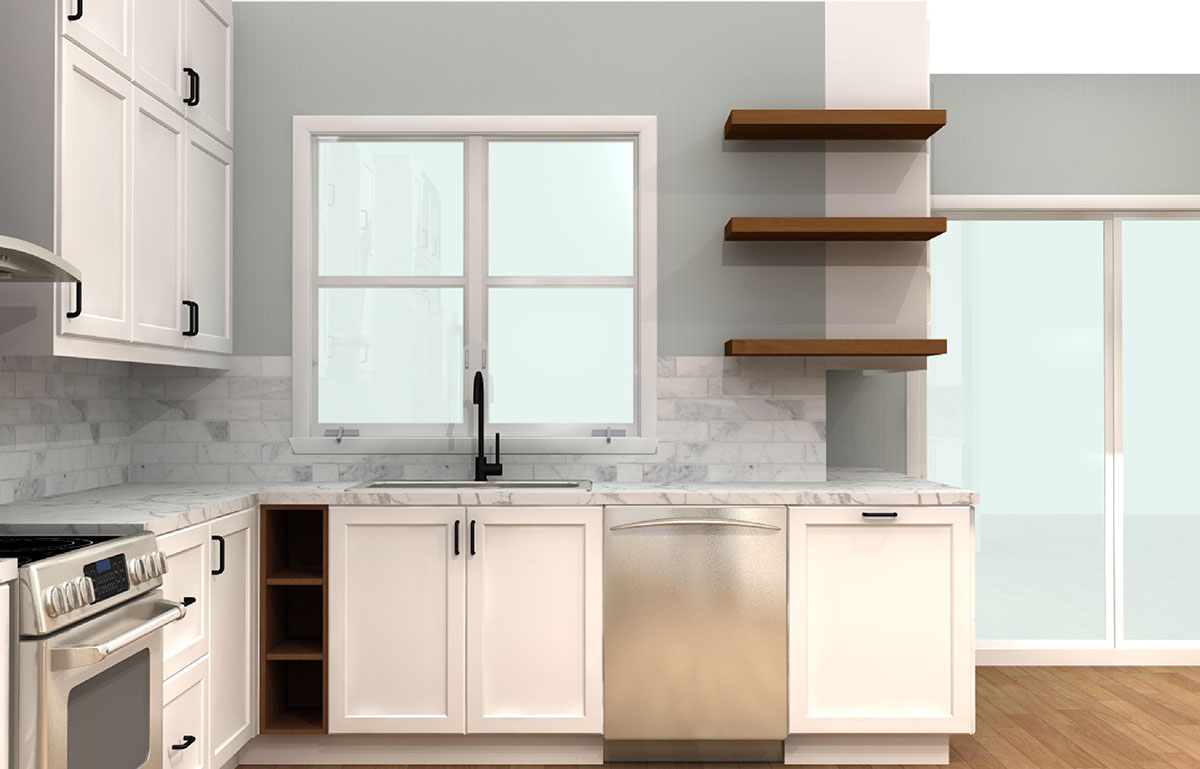 Choosing the right dishwasher is one of the best ways to make your IKEA kitchen a success.
Nevertheless, the IKEA ESSENTIELL built-in dishwasher, available in stainless steel and black stainless steel, offers a dynamic, individual look for every IKEA kitchen. The IKEA ESSENTIELL dishwasher is available for $ 599.00, is energy and water efficient (Energy Star certified) and comes with a five year warranty. For an even more budget-friendly option, the IKEA LAGAN built-in dishwasher in white ($ 299.00) measures 33-1 / 2 "-35-3 / 4" (H) x 25 "(D) x 24" (W) and is ideal for smaller kitchens; Pantry style kitchens or kitchens in city apartments such as condominiums or apartments.
Some dishwasher options from non-IKEA brands include the new Thermador DWHD770WFM Sapphire Series 24-inch stainless steel dishwasher ($ 2,299). The DWHD770WFM is Energy Star rated and has a sleek design along with fully integrated controls, a cutlery drawer, and an available three or five year warranty. Also, the Bosch 500 Series Stainless Steel Pocket Handle Dishwasher ($ 999.00) offers counter-level, automatic air-drying (which automatically opens the dishwasher door when the cycle is finished to allow moisture to escape and fresh air to circulate); an adjustable upper basket and a Speed60 cycle (which completes washing and drying within 60 minutes). This is a great dishwasher option for families on a tight, hectic schedule.
Designer Tip: You want to always provide accurate measurements to your designer and installer / contractor. This will go a long way in making the design and installation process go a lot smoother. Or consider using IKD's 360 panoramic viewing platform to review personalized, photo-realistic renderings of your space and share them on the exact placement of your dishwasher.
IKEA microwaves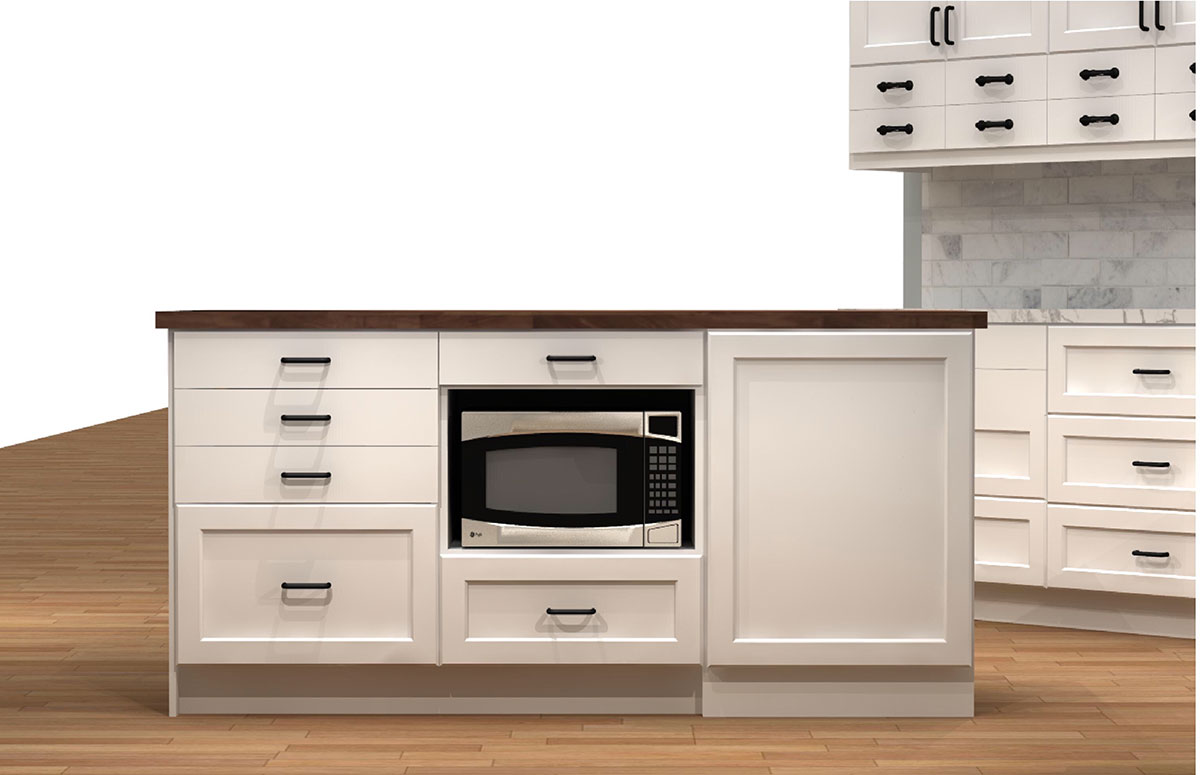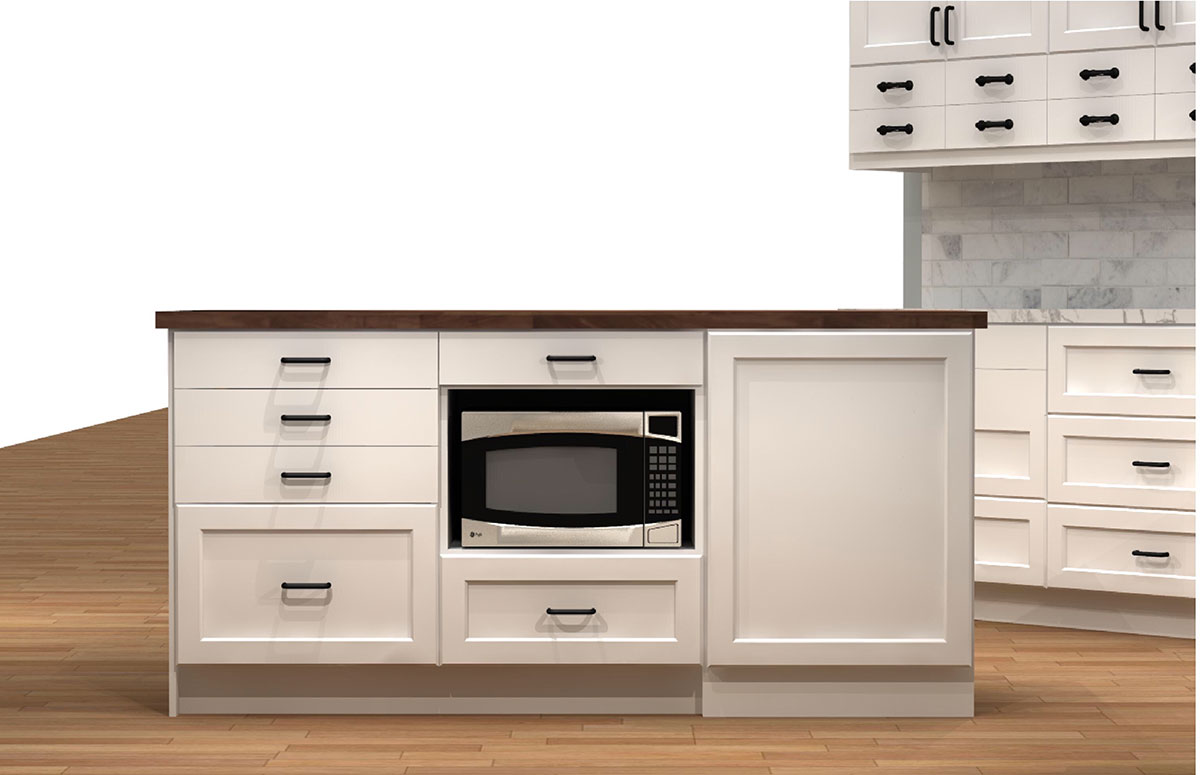 When choosing a microwave, keep in mind that microwave sizes are not standardized. This becomes a problem especially when you want to build a built-in microwave into a base cabinet. If you want to put a built-in microwave in a tall cabinet, IKEA has plenty of options and they even make a cabinet that can hold a single oven and microwave. However, built-in microwaves are typically 15-20 inches (H) and 24-30 inches (W). (Note: IKEA has a base cabinet for a microwave, but since there isn't a standard microwave size, you can have a lot of extra space to the right or left of the microwave.)
In particular, the IKEA HUVUDSAKLIG built-in stainless steel microwave (USD 559.00) measures 30 inches (W) and, according to IKEA, goes well with the IKEA ADRATT oven. It also has a one-touch "Keep Warm" setting and has a sleek, minimalist look – great for customers who cook or entertain a lot and need to keep their meals on schedule! The IKEA MEDELNIVA stainless steel over-the-range microwave in black stainless steel offers an inexpensive ($ 279.00) and stylish alternative as it doubles as a range hood (eliminating the need to keep the microwave on the countertop) and with a five year old Guarantee is delivered. This is a great solution for smaller kitchens where every inch counts and for customers who need extra space on the countertop for food preparation or other small appliances like toasters etc.
A non-IKEA brand alternative is the GE 2.2 cu. ft. capacity microwave oven ($ 319.00) with sensor cook control, inverter defrost technology, a heating oven, and an oversized 16-inch turntable. Another option is the Samsung 1.1 cu. ft. Convection Microwave ($ 399.00) with Sensor Cook and PowerGrill. The microwave measures 19 "(D) x12-9 / 50" (H) x20-1 / 2 "(W) and has convection technology, an LED display and child safety lock.
Keep in mind that there are also some common IKEA kitchen design mistakes that you should avoid after choosing your microwave. For this reason, we at IKD are here to support you in your product and design decisions. We make sure that every design aspect of your IKEA remodel is considered, including buying decisions (and when best to make them).
We trust that this information was valuable and provides a solid starting point for further remodeling your IKEA kitchen. If so, we're here to help you make the right product choices, and most importantly, to make sure your IKEA kitchen (and other rooms in the house too!) Looks and works exactly the way you need it to be.
Find out more about how we can design your IKEA kitchen, bathroom, laundry room and other spaces at inspirationkitchendesign.com.
Source * inspiredkitchendesign.com – * Source link
All-Clad d5 Brushed Stainless Steel 10-Piece Set