Understand appliances when renovating your IKEA kitchen
Reviewing Important Appliance Considerations For Your IKEA Kitchen Remodeling
One of the most important aspects of a successful IKEA kitchen remodeling is choosing the right appliances – and using them correctly.
As experts in IKEA, we know that choosing kitchen appliances to match your IKEA cabinets gives customers a lot to think about. After all, you surely want to know the advantages and disadvantages of the devices; comparative costs of IKEA appliances versus non-IKEA appliance brands; which brands are stylistically (and functionally) a good match for IKEA cabinets and, of course, what's new with the appliances.
That's why we're offering a two-part series called "Understanding Appliances in Your IKEA Kitchen" to share information on choosing appliances such as refrigerators, stoves, microwaves and more. In the first part we focus on refrigerators and ovens / stoves.
That said, all brands of appliances work with IKEA cabinets. Yes, non-IKEA appliance brands will be just as effective in your design (as will cabinets from custom front manufacturers, by the way). One of the main reasons for this is that the IKEA SECTION cabinet frame is a modular system that our designers use to create your product selection. Our team can also incorporate our signature IKEA closet hacks to suit your design ideas and maximize the use of your devices. (Note: IKEA appliances are made in partnership with Whirlpool Corp.).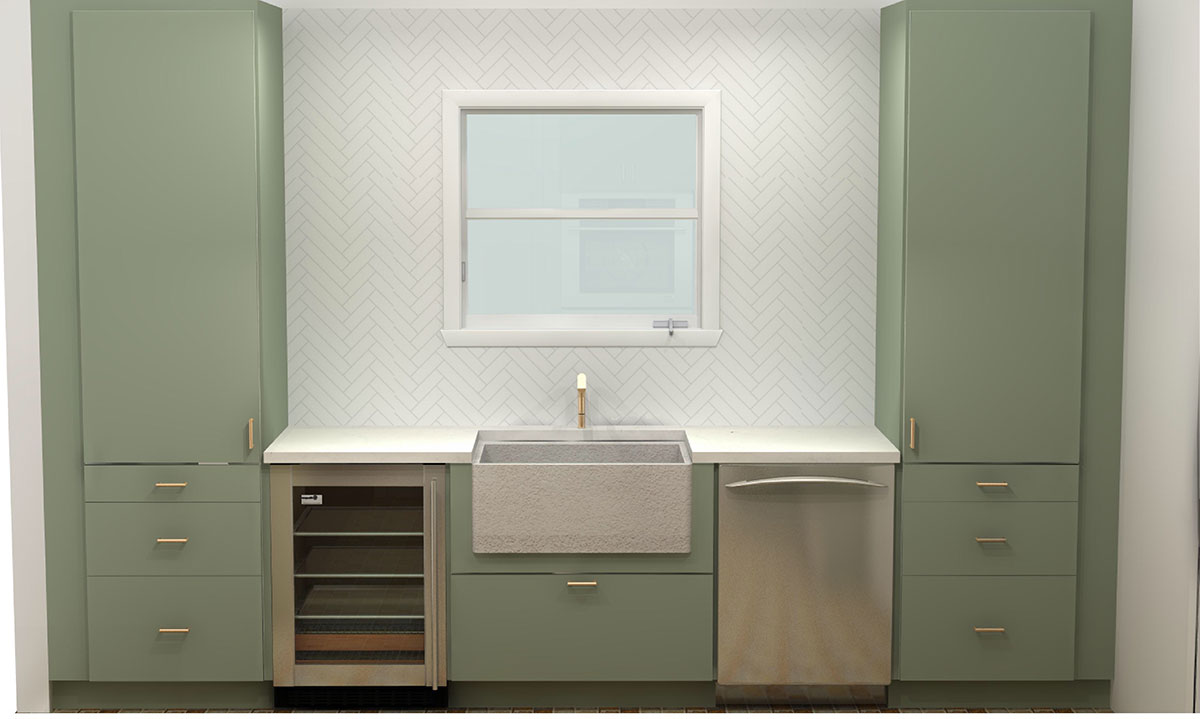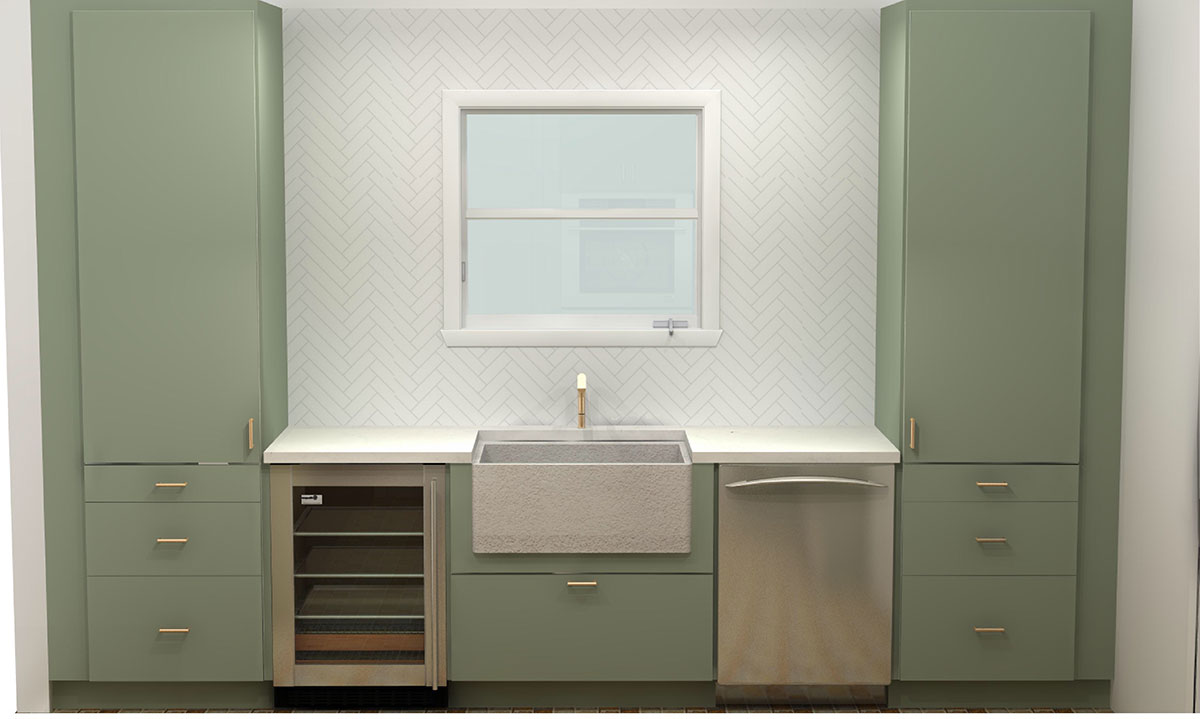 Whether you are a new IKEA customer or an experienced do-it-yourselfer who searches for examples of IKEA kitchen appliances and designs on websites such as HOUZZ and Pinterest, this overview shows you which appliance types you are converting for your project.
Let's take a look!
IKEA refrigerators
In addition to matching your IKEA cabinets, your refrigerator should be a style and size that best fits your layout (and your budget!). One way to do this is to run a checklist of the must-have device features and understand how you plan to use the space.
Even so, it's important to understand the three types of refrigerator configurations that are typically found in IKEA kitchen designs: a traditional refrigerator; a floor-to-ceiling refrigerator and an integrated refrigerator. A standard refrigerator is 70 inches high and its depth is typically between 25 inches and 31 inches (so it protrudes beyond surrounding base cabinets, which are 24 inches in an IKEA kitchen).
A counter-depth refrigerator is also typically 70 "high and 24-26" deep, not counting the depth of the door. This means that the entire refrigerator is not flush with the cabinets. The reason for this is because the cool box itself is flush, but the door adds about 2 inches for the hinge clearance (so the door can be opened). Overall, a counter-depth refrigerator can mean less space to work. However, if you find that there are only a few inches left between the top of the refrigerator and the ceiling, your IKD designer will complete the room with panels or drawer fronts.
Finally, an integrated refrigerator is 24 inches deep and is flush with the cabinets. It also ranges between 80-84 "tall. Integrated refrigerators are usually either completely camouflaged by a built-in equipment cabinet or are stainless steel options. For this reason, integrated refrigerators are ideal for European-style IKEA kitchens as they are very nice, clear Keep lines.
On the product side, the IKEA VALGRUNDAD 19 cu.-ft. Stainless steel refrigerator-freezer, available for $ 1,199.00, is an option; or for smaller kitchens, consider the IKEA FRYSBAR 13.9 cu. ft. stainless steel refrigerator / freezer priced at $ 699.00. By comparison, some non-IKEA branded refrigerators include the Samsung 18 cu. ft. counter-depth French door stainless steel refrigerator, retailed for $ 1,449.00; as well as the Frigidaire Professional 19 cu. ft. single door refrigerator with wipe-proof stainless steel and an Energy Star rating ($ 3,249.00).
Important things to remember:
Not all refrigerators are the same size.
The height of your refrigerator and ceiling.
Can you put the refrigerator in your kitchen?
Decide if you want cabinets above your refrigerator.
We also strongly recommend that you measure the height of your kitchen ceiling (as well as the surrounding area) before deciding which refrigerator is best for you. Kitchen ceilings in most American and Canadian kitchens are either 84 "or 96" high so you want to make sure you leave enough room to accommodate the style and function you want.
IKEA ovens and stoves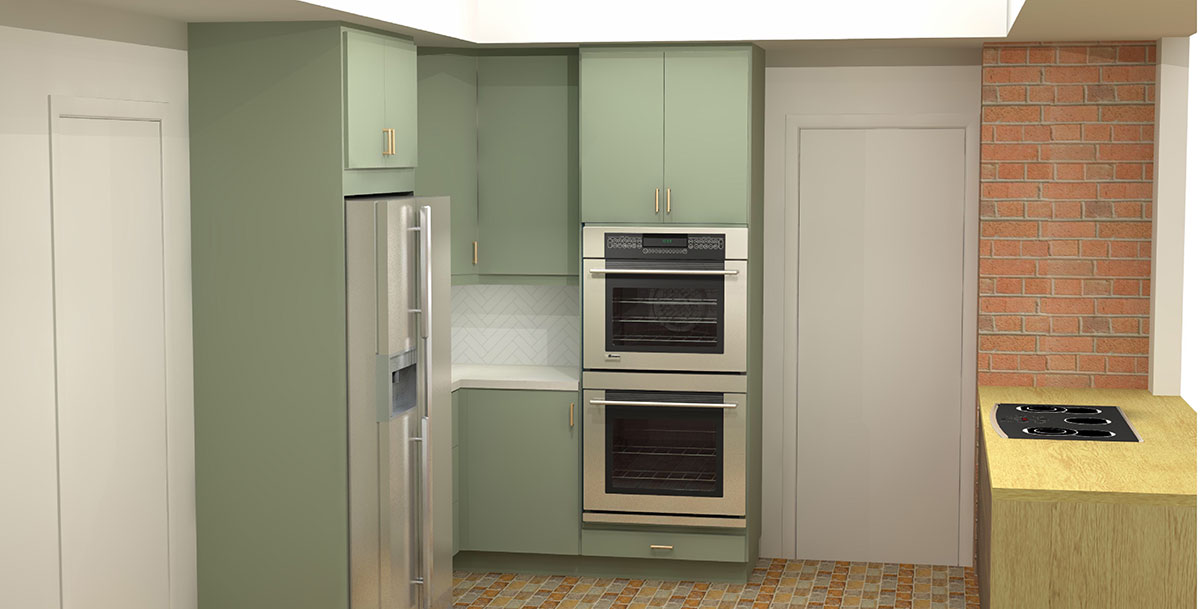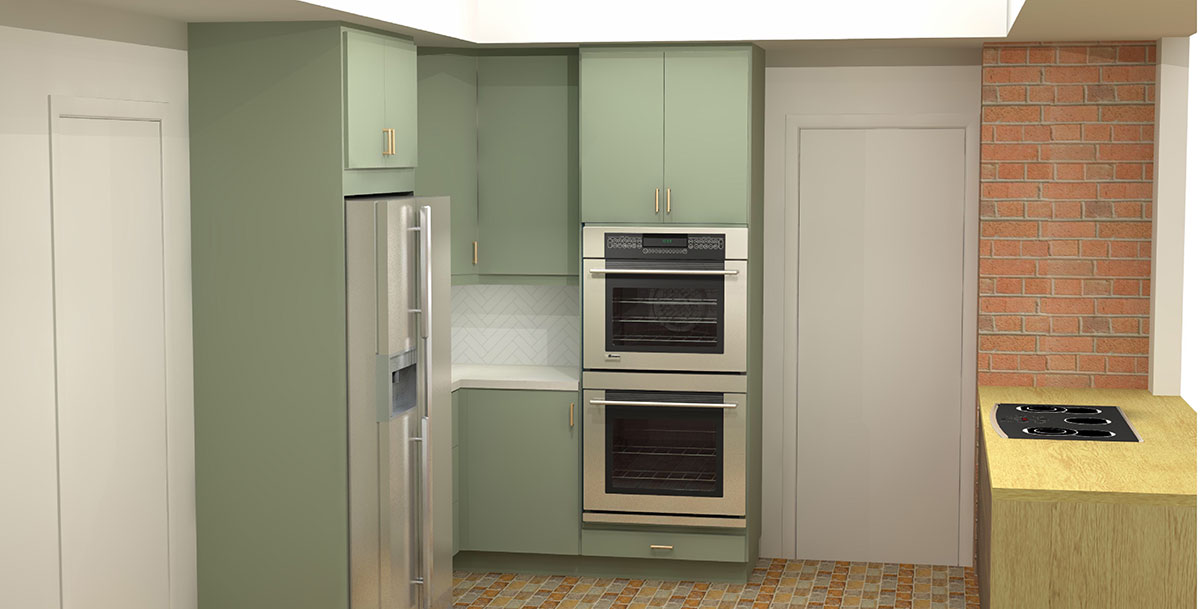 Another indispensable device is of course an oven or stove. Fortunately, there are many options available from both IKEA and non-IKEA brands.
There are two types of cookers to choose from: freestanding cookers and slide-in cookers. The main difference is that a freestanding range stands on its own (usually 24 "or 30" wide) and can also be installed between two cabinets; while slide-in areas are designed exclusively for installation between cabinets.
One choice is the freestanding IKEA LAGAN range with a white gas hob ($ 439.00). The IKEA LAGAN includes a large oven with a drawer underneath; Measures 29-7 / 8 "(W) x28-¾" (D) x47 "(H) and is easy to install as no special case treatment is required. IKEA also offers the stainless steel IKEA TVARSAKER range with induction hob for $ 879.00 and the IKEA KONSISTENS wall-mounted self-cleaning oven for $ 1,099. (Designer's note: Induction cooking creates a magnetic field that reacts with the metal of the pan. This means that the entire pan becomes a heating element – it cooks your food, not the heat from below. The advantages here are that the cooking surface is cool induction cooking is almost 84% more energy efficient compared to gas cooking, and the heat control is instant, plus you can cook much faster with the pan as a heating element than with gas or electric cooking.)
In contrast, you can go for non-IKEA branded ranges like the Samsung 6.0 cu. ft. Tuscan Stainless Steel Smart Slide-in Gas Range with Smart Dial & Air Fry for $ 2,159.00; or GE Profile's 30-inch freestanding gas twin oven convection range without preheating (dimensions: 47-1 / 4 inches (H) x 30 inches (W) x 29-1 / 4 inches (D)) for 2,249.00 $.
You may also want to buy a range hood, such as:
Hopefully you now have inspiration and practical information as you research products for your IKEA kitchen. Remember, our team of certified design professionals are here to walk you through the design and product selection process. In the second part, we will share valuable information on choosing and designing with dishwashers and microwaves.
Find out more about how we can design your IKEA kitchen, bathroom, laundry room and other spaces at inspirationkitchendesign.com.
Source * inspiredkitchendesign.com – * Source link
All-Clad d5 Brushed Stainless Steel 10-Piece Set